Flight Members - Who's Who
Scott Abene - Guitar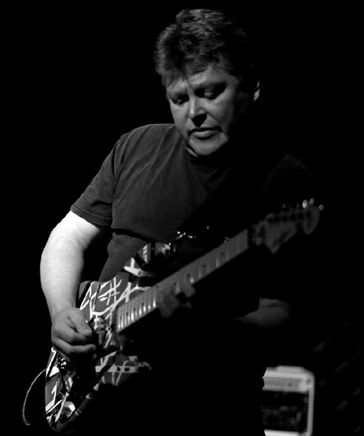 Scott Abene grew up in NYC during the 1970's where he claims that he was raised by wolves and taught the mystic ways of the ancient Shaman. Having a mother that is a very accomplished artist and a father that is a well-known Grammy award winning Pianist, Arranger-Composer Jazz musician allowed Scott to study with Guitar Greats like Allen Hanlon, Mike Gari and Bill Connors and countless others.

Scott cut his chops in the NYC Clubs playing a variety of styles from Jazz to Funk to Rock and whatever would pay the rent. He was a constant on the NYC music scene during the 1980's and 1990's playing at such famous venues as The China Club, Limelight, CBGBs and The Bitter End with more bands than he can actually remember the names of.

He has played guitar on dozens of independent studio releases and even states proudly in a very "Spinal Tappish" way that he became very big in Asia when he had the privilege of playing guitar on Corbett Wall's number one single "Last One Shot" from his album entitled "Passion Play".

When Scott was not gigging out he was making a name as a talented studio player recording as a side man on many alt/indie/rock discs as well as commercial jingles for the likes of McDonalds, Oldsmobile, Buick, Maytag and many more...

His playing style is second to none. A unique cross between being stung by a large swarm of very loud and belligerent bees all the while trying to run through piles of overcooked Linguine in a light puttanesca sauce.
---
Scott Deardon - Guitar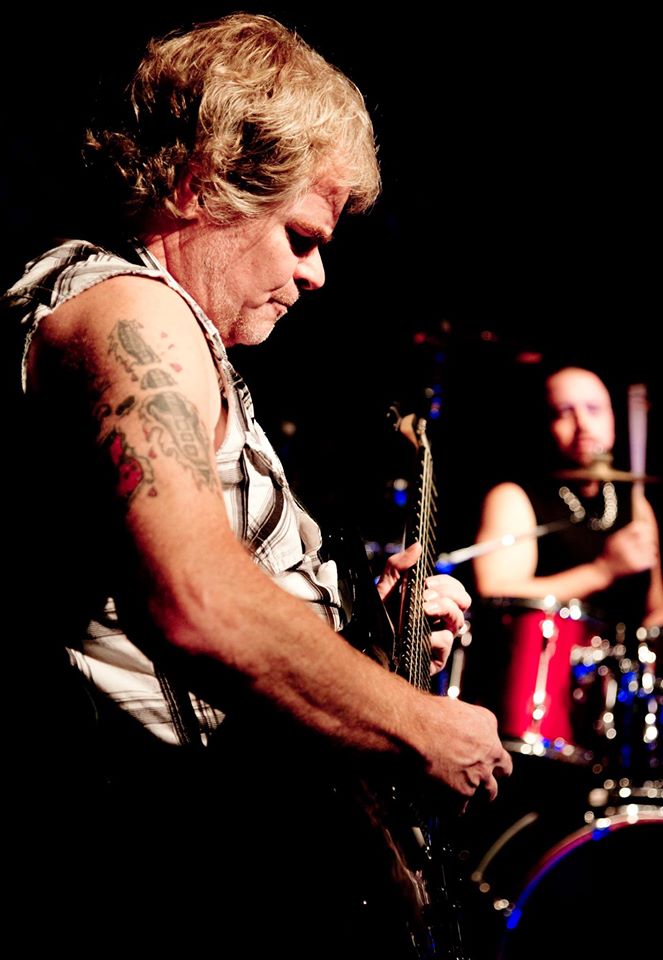 I can remember walking by a music store and seeing a black Westone guitar that I had no reason to be looking at. Not sure why some chose to start playing guitar but it was almost like that guitar picked me! It was not long before that playing guitar became part of me. I have always loved music so playing music just seemed to make since in my life.

I have great passion for the guitar and being able to express yourself without saying a single word.

I went on for many years just playing for the love of playing. I did not try to join and bands when I think most people do for I was not good enough in my ears. My taste in music had me into many bands but as far as guitarist the guys I migrated to were Chris DeGarmo, Joe Satriani, Steve Vai, George Lynch etc.; all very talented guitar players so the bar was set very high.

I never had the drive to play there music just liked how they played. They have guided me in my path to have my own style or combination of those guys rolled into me.

Finally wanted to give playing with people over electronic beat machines a try and wanted to follow my love for original instrumental rock music. Strange how you start one place and end up somewhere you could not see coming, that's what has happened to me. I have found myself playing in a band that I don't think could be much better, great talented guys that I am proud to be playing with.
---
Tony Puleo - Bass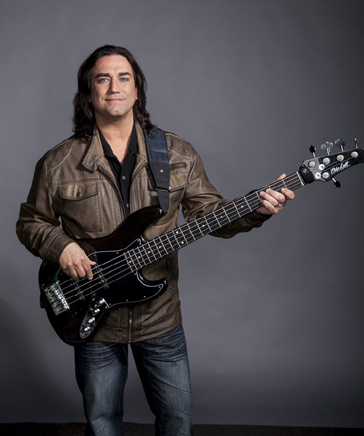 A staple in the Boston Theater scene. With an inherently rhythmic soul, Tony Puleo incorporates spark and versatility into his bass playing. His adept fingering style, adaptability, and stage presence have garnered him an array of gigs from the position of touring bass player for Carly Simon to recording, and performing with Blue Man.

Tony has had extensive training with Bruce Gertz from Berklee College of Music and Mike Turner and has himself has taught privately as well Tony has many years of studio work for musical artists as well as advertising/commercials, to live session work for bands throughout New England, New York and Europe
---
Sal Demetrio - Drums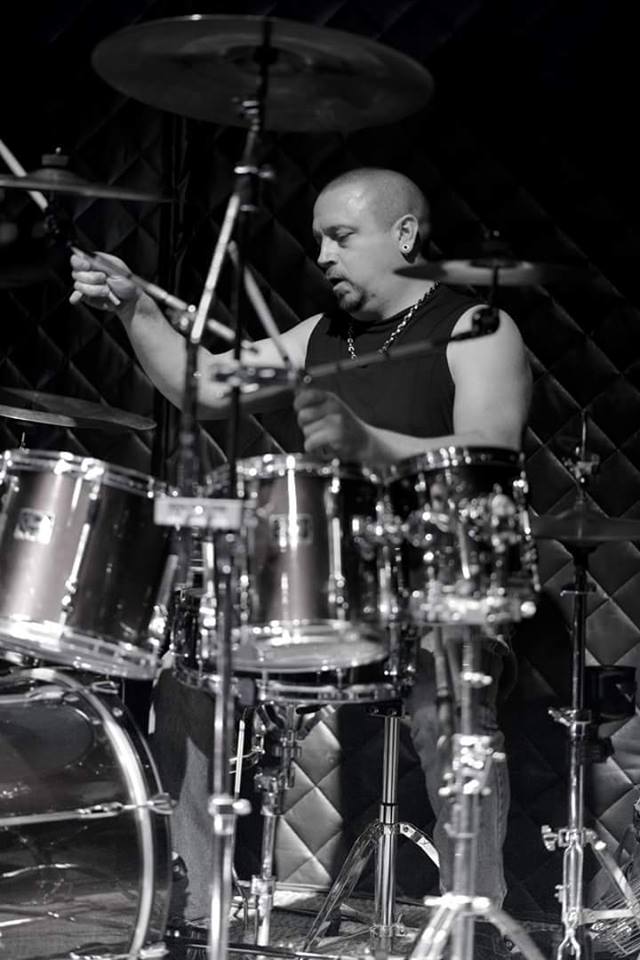 Sal's early years were in Chelsea, Massachusetts, just north of Boston, where he was raised and had an interest in drums from the age of 6. At age 8 he started playing on his first kit, a 1970 6-piece Slingerland Jazz kit in Sparkle Blue. Lessons followed shortly after, and he's been hitting things with sticks ever since. He was a member of 2 bands in high school and another in college. Sal put down the sticks after college for an extended timeframe of 14 years to tend to life's demands of work and family.

In 2010, now living in Amesbury, Massachusetts, he met Scott Deardon, who had an interest in starting a band. His interest rekindled, Sal purchased his current kit and picked up the sticks once again. A new band was formed called Root 150, with Scott Deardon playing lead guitar and Sal on the drums. The two were in Root 150 for 2+ years together.

In 2014, after Scott's departure from the band, Scott invited Sal to his studio to play with his new instrumental project called Flight. It is here that Sal met Scott Abene. The 3 have been playing together with Flight ever since. Tony Puleo completed the band in 2015 by becoming Flight's new bass player.

Sal's influences include Neil Peart, who he credits with his first commencing in drumming to. Other influences he lists are Danny Carey, Mike Portnoy, Billy Cobham, Stu Copeland, Rod Morgenstein, and Gavin Harrison. Sal's musical tastes are all over the map from metal, hard rock, and jazz/fusion to big band, world, and new age.

Sal is a huge Rush fan, having seen the band 14 times over the years. Sal loves playing live and has played at some of Boston's best rock venues including the Hard Rock Cafe and the Middle East, as well as at large multiband festivals with crowds numbering in the thousands.
Flight Video
Flight - "The Elements"
2018
Flight - "Horizons Edge"
2018
Flight - "AIR" at the Spotlight Tavern - 2017
2017
Flight - "Latitude 42.92"
2018